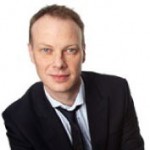 Donald MacKinnon
Donald is the Director of Legal Services at Law at Work, a business support organisation which specialises in helping clients identify, manage, reduce, and eliminate risk in employment law, human resources, and health and safety. You can catch up with Donald and his team at the site below, and on Law at Work TV.
Can employers ban hijabs in the workplace?
Will anything much change after the Brexit vote?
Beware discriminatory dress codes, says Donald MacKinnon