Performing Arts
The ten commonest performance errors – and how to correct them
According to a Gallup survey, which surveyed 2.5 million manager-led teams in 195 countries, "Performance management is often a source of great frustration for employees… For these employees, annual reviews and developmental conversations feel forced and superficial, and it is impossible for them to think about next year's goals when they are not even sure what tomorrow will throw at them."
Here are the ten biggest performance errors, and tips on how to address them through the performance management process.
Over-promising. When managers promise pay rises and promotions that don't materialise, employees soon disengage.
Tip: Ensure compensation and career progression is transparent and closely related to meeting the individual and organisational objectives.
Poor time management. Managers may value employees who appear to be working hard, but it's important for time and energy to be spent on the right tasks.
Tip: Take the time to educate employees on the difference between the really high-impact tasks and 'busy' work.
Failing to integrate performance management with the business. This happens when performance management is siloed within HR departments.
Tip: Integrate performance management into day-to-day business cadence, working with line managers to design a process that works for them.
Micromanagement. There's a fine line between micromanagement and a manager who is engaged with the work of their team.
Tip: It's a manager's job to develop the people on their team. Provide managers with the tools and resources to be able to set expectations, trust employees to do the work, and hold them accountable for results.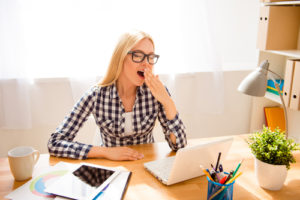 Ignoring tough workplace conversations. Whether you're dealing with an underperforming employee, personality clashes or irritating workplace habits, it's unlikely the issue is going to go away if you continue to ignore it.
Tip: These aren't conversations that should be had 'on the fly'. Organisations should foster a culture of regular peer-to-peer feedback. People need to feel empowered to share what is and isn't working. This will help create positive working relationships that are ultimately good for your business.
Employees don't meet organisational goals. Employees may perceive that they are working very hard yet during the formal performance review process it may come as a surprise that they have not met organisational goals. This happens when individual, personal objectives are not aligned with the goals of the organisation.
Tip: Employees need to understand what is expected of them and why – and how they will be rewarded for achieving these goals. Managers and employees should collaboratively set realistic and measurable goals for the short term and the long term and create a clear process for revisiting and reprioritising goals as work requirements change.
Not giving credit where it is due. Unfair or inconsistent reward and recognition programmes send a bad signal to your workforce.
Tip: Build in mechanisms within the performance management system to enable individuals to give credit to others in a way that reflects well on their own accountability. This is a great way to boost engagement and satisfaction on the job.
Relying on fear. Tantrums are for the playground but some managers are guilty of throwing their toys out of the pram at the first opportunity.
Tip: Support interpersonal skills development in managers who rule by fear. Embed your organisation's core competencies to the job-specific competencies of your leaders. Doing so holds your leaders accountable for the behaviours that are expected of them in the workplace.
Not learning from mistakes. Both managers and employees make mistakes. The speed with which they learn from them is important for personal growth and development.
Tip: Make sure the performance management process allows for open and timely communication about what happened, and the opportunity to document the lesson learned, in a constructive way that enables the person to address the issue and learn from their mistake.
Individuals not taking responsibility for their own development. Performance management is a two-way street and it's important for employees to be held accountable for doing their part.
Tip: Organisations should encourage employees to prepare a self-evaluation. It's a great way for employees to share their perception of their performance with their manager. Employees can prepare a list of areas for development as well as areas where they'd like to expand skills and experience.
*
Addressing these errors within a performance management system can go a long way to support organisational and individual development, and underpin the creation of a high-performing workforce.
A culture of continuous feedback and coaching can help address opportunities and challenges in a timely manner, keeping performance management moving on pace with the business and on track to meet its objectives for success.
Save
Save