Pester Esther: 'Party'
Our agony aunt on summer parties, gimmicks and 'failed' training
Q. The staff has voted to cancel this year's summer party in favour of an individual bonus. (They suggest that we split the budget for the party equally between employees, and give them a hand out.) What can we do? Give in to their solipsism, or style it out and hold a party that people don't actually want to attend?
A. That's a real shame. I often find that having a full company get together is a great opportunity for the business to say thank you. It can also be a great forum to publicly recognise a few people who have gone that extra mile. And of course it's fun, if it's done in the right way.
Dividing the budget equally as a bonus might mean very little goes to individuals. And of course, there's the tax implication. I suggest you get a working party together to organise an event that would pretty much cater for everyone. Think of it as a party in the park. A BBQ with music, food, dancing, chill-out picnic areas and some games, perhaps. Get ideas from people who want to attend and make it a big event that people simply don't want to miss out on.
Maybe the style of summer event you've had in the past hasn't worked well for your people, so ask them. Try and get a consensus view. Promote the event carefully beforehand to drum up excitement and anticipation.
Q. Our creative agency is telling us we need to do some gimmicky campus recruitment 'to get our grad brand out there'. How can I get them to understand that as an organisational culture we just don't do gimmicks?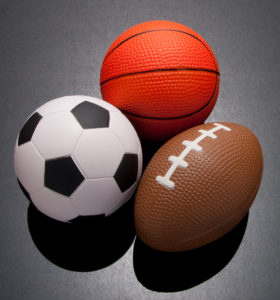 A. What gimmicks have they suggested, and are they really a million miles away from your culture? Maybe the 'gimmicks' they're suggesting aren't really that bad. Get them to explain their rationale, and understand more their approach and why they've have suggested what they have.
Often it's worth trying something new, and after all, they are the creative experts. And I assume they know your culture already. And graduates are looking for very different things from employers these days. You never know – you may be surprised at how successful a new approach is in engaging more of the right candidates.
Q. 75% of the people we trained in 2014 have left. Is it time to stop investing in training?
A. No, it's time to start investing in understanding why they've left.
You clearly have a retention issue that could be down to a number of issues. You're either not recruiting the right people in the first place, or your managers are not treating them well.
Often the root issue is not what the organisation does, but the way things get done. I would suggest looking at your recruitment processes from the very beginning. Are you selecting the right people in the first place? Do you use competency or behaviour interview processes or assessments to increase the likelihood of getting the right culture fit? Once people have joined, is the reality what they were expecting?
If there's a management culture of fear, no amount of training investment will make people stay. And it may also be that the training you're investing in isn't fit for purpose and not what people actually need or the organisation would benefit from. You might want to consider diverting your training investment into developing your managers' people skills.
Got a question for Esther? Send it to editorial@hrville.co.uk. Anonymity guaranteed.
Save
Save
Save
Save
Save
Save