Biting the dust
Are employers taking wellbeing seriously enough?
Very few jobs keep you in shape. Yoga instructors, lumberjacks, lifeguards – chances are that they all have slim figures and that every day they spend at the grindstone actually increases their life expectancy. But it seems that for most of us, work is hurrying us into early graves.
A brace of surveys released recently suggest that most people find work has a detrimental effect on their health. A MetLife Employee Benefits study shows 27% of staff have gained weight this year due to work-related stress, while 34% have 'turned to comfort eating' to help alleviate tension.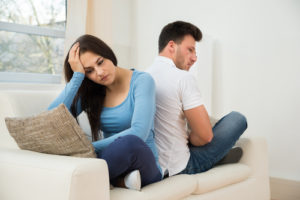 Also, 23% have used alcohol to help them deal with work pressure. (Although in some overworked HR departments, that might seem like a surprisingly low proportion.) The impact of workplace stress isn't just being felt by employees: 29% of people said they're arguing more with family as a result of work pressures.
If these statistics are to be believed, about a quarter of the workforce is getting fat, getting drunk and getting divorced. However you look at it, that's pretty well the opposite of good.
Driven to drink
Tom Gaynor is the Employee Benefits Director of MetLife UK. 'Stress has been described as 'the health epidemic of the 21st century',' he says. 'But there is less awareness on how tackling stress and wellness at work can prevent it becoming a problem in the first place.'
Perhaps: but a lot of work has gone into wellbeing in the last few years. It's not as if the problem has been widely ignored. Last month it even had its own CIPD conference, for goodness' sake. (Literally, one supposes.)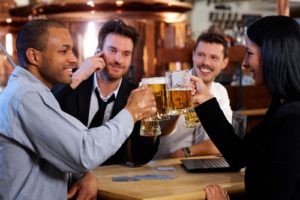 But another survey offers an even darker glimpse into employment relations. A study of 1,197 workers commissioned by Willis PMI Group, part of Willis Towers Watson, found that more than a quarter (26 per cent) of workers in the 18 to 34-year-old age group believe their employer actually contributes to unhealthy levels of drinking among staff.
We're guessing that probably means employees not coping with stress, rather than employees working for organisations that drag them to the pub every night.
So what's the issue here? Is it that enough organisations aren't 'doing' wellbeing? Or is it that organisations just aren't doing enough?
'Economic sense'
'Companies are doing some things,' says MetLife's Gaynor. 'But they could do a lot more. The issue is clearly investment.' MetLife suggests that organisations looking to step up wellbeing should consider introducing stress audits, relevant internal communications, resilience training and flexible working.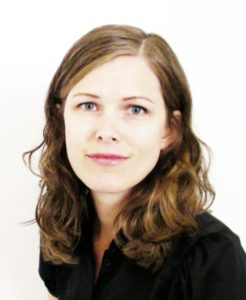 Rebecca Lundin is a co-owner of Celpax, an organisation that helps employers to measure employee mood. 'Looking after your employees isn't just the right thing to do,' she insists. 'It makes economic sense.'
Lundin believes managers that take data and talk with their employees at all-hands meetings or informal gatherings are the ones that improve wellbeing the fastest.
'As BASF puts it: 'When our mood is good, the productivity is better.' And who doesn't want more profit?' Lundin adds.
This thought is echoed in Aon's latest survey, in which 93% of EMEA employers see a correlation between health and employee performance.
Middle matters
Lundin says that one of the stumbling blocks are senior managers in denial. They see a negative trend in wellbeing or satisfaction data, but don't see themselves as responsible for that trend.
'We also see plenty of VPs of Culture that forget that without your middle managers, you're not going anywhere,' Lundin says. 'These people need to be on board when you launch initiatives. So senior management support is great, but it's not enough.'
There's plenty of advice about how you can spend more money on wellbeing: middle management buy-in, stress audits, fruit juice on tap at every desk. But before you disregard it, it's probably worth considering that extra investment could actually improve productivity and even – without being too melodramatic about it – save lives.