High-end hospitality
Time for your excellence to shine in the awards for HR in hospitality
If you work in the hospitality sector, it's the time of year when you should be thinking about getting recognised for the work you and your team contribute to your organisation.

The 21st annual awards for HR teams and individuals working within hospitality are open for entry now. (But be quick, because entries close on Friday 5th August.) The shortlist will be announced on Friday 19th August, and the award ceremony itself will be held at the gorgeous Jumeirah Carlton Tower in Knightsbridge (pictured) on Friday 30th September.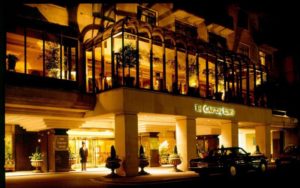 Any organisation in the hospitality sector may enter. The awards are open to (but not limited to) hotels, restaurants, high street hospitality and contract caterers. You have to be a member of HR in Hospitality, or be willing to join.
Categories include: Excellence in Employee Engagement, Excellence in Building Capability, Excellence in Innovative Recruitment and HR Team of the Year.
These awards are free to enter. Further details can be found at www.hrinhospitality.co.uk.

Save