HR World: 'The Fishy Sickie'
The angler, the Aussie and Walmart's unlikely maverick
Telling whoppers
Everyone in HR has heard some terrible excuses from employees wanting to take time off, but one poor manager could not believe her ears when a member of her team called in sick because he wanted to go fishing.
So imagine how she felt when she later discovered that the 'skiver' – aka Canadian YouTube prankster Nate – does not even work for the company.
The video shows Nate, posing as an employee called Jordan, sitting in a car while he makes the call to an unidentified company. He begins the toe-curling conversation by saying: "Hi, this is Jordan calling, I just started there last week and it's, like, really nice and stuff and some of the boys are going out fishing tomorrow, so I'm not going to be able to make it in for my shift."
The woman taking the call, an assistant manager called Sylvia, informs him that taking a day off to go fishing would be recorded as an unapproved absence and he is too new to qualify for a sick day. He responds: "I'm not actually sick. I just need a day off to go fishing because it's so nice. I don't want to give up the job because it's good bread for me, right?"
Sylvia then asks him which department he works for and discovers that 'Jordan', if he existed, would be a member of her own team. Rapidly losing patience, she reiterates that the absence would be unapproved, adding: "You're not looking very good to me right now."
Wilfully misinterpreting her, Nate says: "Well, I look good, I just don't sound good. I'm confused. Can we FaceTime?"
The conversation, posted under the header "Calling in 'sick' to places you don't work!" ends with a petulant 'Jordan' admitting defeat.
The video has had close to two million views since it was posted in April. That's a lot of people who could potentially be inspired to make your life difficult. 'Jordan' we're coming to get you…
Google giggles
You know those people who think showcasing their zany sense of humour on their LinkedIn profile will help grab the attention of would-be employers? Well, if it's Google they want to work for, it seems not only are they right but they can expect a similarly zany response.
Aussie Paul Fenwick, a self-styled "Benevolent Troublemaker and Freedom Loving Scientist", received an email from Google recruitment consultant Weston Fillman which referenced several of the more unusual skills listed on his LinkedIn profile.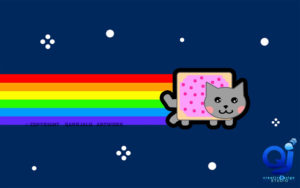 In addition to making trouble and loving freedom, Fenwick is also managing director of Perl Training Australia, which runs training courses in the programming language Perl.
Fillman's email, an image of which Fenwick posted on his Twitter account, said: "I'd love to find the right fit for you within Google, given your experience in Nyan Cat costumes, system architecture, Perl and talking like a pirate."
He signed off by saying: "Looking forward to hearing from you and have a great Monday viewing lots of pictures of cats on the internet!"
Fenwick tweeted: "Holy smokes. A Google recruiter sent me an email using the skills listed on my LinkedIn Profile. It is *gold*."
Walmart mischief-maker's antics go viral. But is he for real?
A supermarket employee who would clearly be a better fit on Saturday Night Live than on the deli counter has become an internet star after images showing reprimands from his managers were posted to a social media site.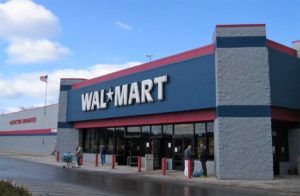 The Walmart deli employee known only as 'Shane' rose to fame when someone claiming to be his co-worker posted images of whiteboard notes supposedly written by his superiors to Imgur, the online image sharing community, according to The Mirror. The notes, which detail several acts of anarchy and/or comedy (depending on your perspective), include:
Shane, quit offering extended warranties on the fried chicken.
Shane, stop asking, "Is that your final answer" and offering to let them phone a friend after each order.
Shane, stop implying that Walmart keeps the "good stuff" in the back.
Shane, I don't know what "Swinecraft" is but ham cannot be sold as a building material.
Shane, stop putting on multiple nametags and pretending to have a personality disorder.
Shane, stop putting out samples labelled as "mystery meats".
Shane, any free samples you offer must come from the deli department, not electronics!
However, some have questioned whether Shane really exists, arguing that no manager working for a global company would reprimand an employee in such a public way or put up with such antics indefinitely.
In the words of one Mirror commentator: "I would love to believe that there actually is a Shane, who manages to keep his job in spite of all of his hijinks… My critical self realises there is no Shane, nor is there an annoyed but tolerant 'management' with incredibly good and consistent penmanship."
Or put another way: Shane, stop making us laugh; you're not real, damn you.