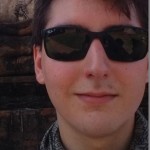 Jerome Langford
Jerome is a graduate in Philosophy from St Andrews, who alternately spends time writing about HR and staring wistfully out of windows, thinking about life's bigger questions: Why are we here? How much lunch is too much lunch? What do you mean exactly by 'final warning'?
Are you adding cheeky days onto your business trips?
Thinking about a mid-life sabbatical?
The awards you really should be giving out