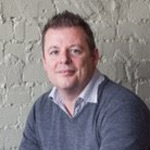 Mike Williams
Mike Williams is a commercial and pragmatic HR professional. Currently People Director for fast-growing restaurant brand Byron, Mike is well known for his ability to work strategically with private equity and corporate investors in order to boost turnover through highly engaged people.
Mike Williams: Where does your organisation sit on the lifecycle?
Today's leaders need EQ, says Byron's Mike Williams
What does a heated labour market mean for your people strategy?